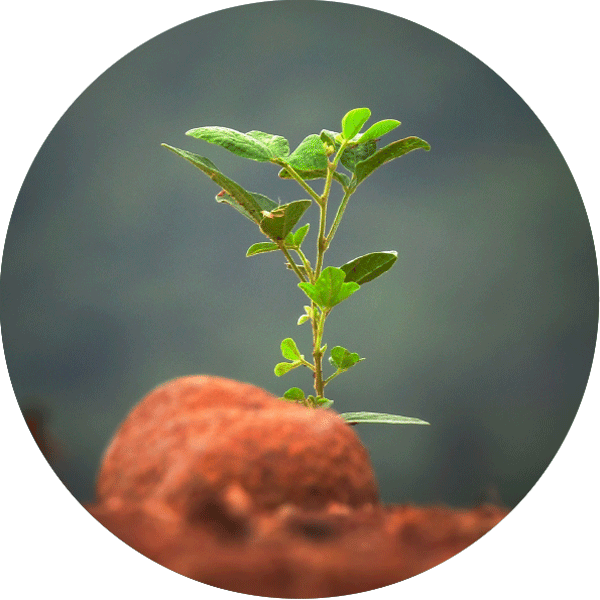 Dawn of a New a beginning
JIVO Wellness, apart from being a pioneer and leading seller of Canola Oil is also the first to establish a successful market on a PAN India basis of COLD PRESS CANOLA OIL, withholding the largest Market share(85%) along with being the largest distributor and retail chain holder for Healthy Oil Segments in India. For years, it has been successfully ​uniting the masses with a diversified range of health-friendly choices further leading towards expansion and perseverance in making a difference with every passing day.
An unparalleled leadership in shaping new horizons
JIVO Wellness established with a sole vision to provide a self-sufficient business model as a spinal cord to eradicate unpleasant and anti-social elements via Traditional and Spiritual Education through various Educational Institutions was started by young volunteers deeply inspired by the vision to make wellness a habit naturally; making and endorsing healthy products available to a large portion of the population and setting it apart from other Profit Oriented Business Models. Supported by a highly experienced and qualified; passionate and determined workforce in all endeavors, Jivo embraces sustainability in its global operations, supply chain, and communities. Fostering a diverse and welcoming workplace centered around mutual respect and encouraging employees to maintain a healthy work-life balance and supporting them in the pursuit of healthy lifestyles, and even provide financial assistance to engage in health and well-being programs has been the core strength.

Jivo Wellness Pvt Ltd. is the only organization that dedicates not 5,10 but 100% of its profits and revenue earned, to the education and upliftment of the students and employees studying and working under the realm of the Kalgidhar Trust, Baru Sahib ​(a not-for-profit organisation)​, by building schools, hospitals & welfare centers in rural India. We intend to build 500 schools by 2025 across the Northern Part of the Indian Rural Belt and then expand to the Southern Part.
Jivo Wellness was established with the vision of providing social welfare and education to people who do not have access to these facilities by Baba Iqbal Singh Ji, President of The Kalgidhar Society, with the aim to make health and nutrition accessible to the masses.

Jivo Wellness is currently India's leading Canola marketing company born from the vision of Baba Iqbal Singh, President of Kalgidhar Trust. His journey in pursuit of healthy eating alternatives began on one of his visits abroad when he identified Canola seed as the best possible source of Omega-3. Recognizing omega- 3 as a robust ingredient for the heart, With the help of the Canola Council of Canada, he brought Canola oil to India under the trade name 'JIVO' to bring about a revolution in healthy cooking oils. Today, JIVO boasts a wide range of Omega-3 enriched products for everyone, its philosophy being "Wellbeing for everyone".
The trend for healthy eating is continuing to grow in India and we know that parents are on a constant search for nutritious snacks that their children will enjoy too, at Jivo we hope to make this easier for parents to achieve.
The youngsters now a days intend to choose products that are healthier for their bodies and minds, and exclusively high on nutrition products retain their natural properties and minerals.
India has a relatively high number of people suffering from heart attacks and cardiac diseases leading to death. According to a survey done in 2016, 28 lakh Indians die each year due to heart diseases. In order to turn these statistics around in the coming years, Jivo introduced its wide variety of products comprising 0% Trans Fat & cholesterol, low saturated fats, high Omega 3 and Omega 6 fatty acids and high smoking point.
For Associates and Communities
Jivo boosts strong individual relationships with the growers, channel partners and associates, who play a critical role in helping deliver a consistent, high-quality product. Our corporate giving program reflects the values we share with the communities in which we operate. At Jivo, we have a 'can-do' spirit and through this approach, we seek out and support local and national organizations that make a difference.


Realizing the requirement of health products in changing times, Jivo diversified into other ranges of healthy oils (mustard and olive) & other super foods. Through an immense research into the superjuices, we tapped the caliber of wheatgrass.

A health-conscious company that believes in ensuring sustainable living in a common place, simultaneously supporting programs integrated from initial research through to the final product, to shape lives and make a real impact in our communities.