Baba Iqbal Singh Ji, besides serving as the Director of Agriculture in Himachal Pradesh is a leading humanitarian and philanthropist as well. From starting a school with just 5 children in 1986, Baru Sahib; an initiative that has grown into 129 schools, 3 universities, 6 Teachers Training Centres to empower 2000 rural girls, 1 Hospital with 280 beds, 3 De-addiction Centres, 1 Orphanage, 1 Old Age Home, and 1 Rehabilitation Centre for Distressed Women, all spread across the Northern Belt of India under the umbrella of Non Profit organisation by the name The Kalgidhar Trust, Baru Sahib, Himachal Pradesh.
With the passage of time and deteriorating age, Babaji took the vision to make the organization self-sufficient and not depend on charities and donations alone for paying off loans. Thus, the idea of building a Health and Wellness Business Model that would serve as the spinal cord for charitable and humanitarian initiatives germinated.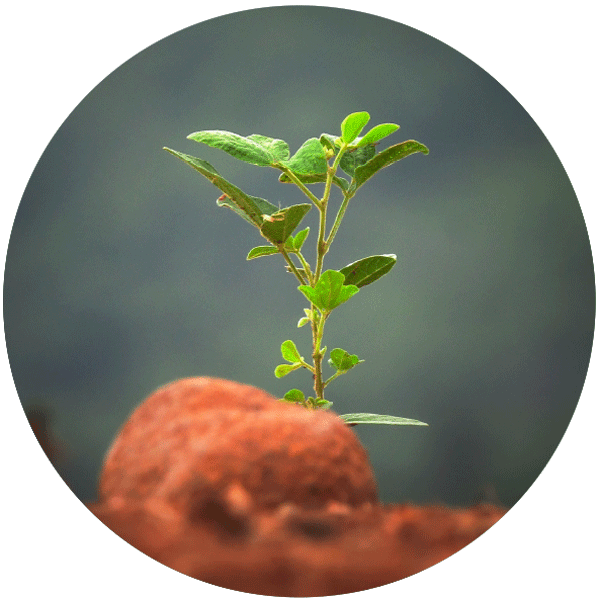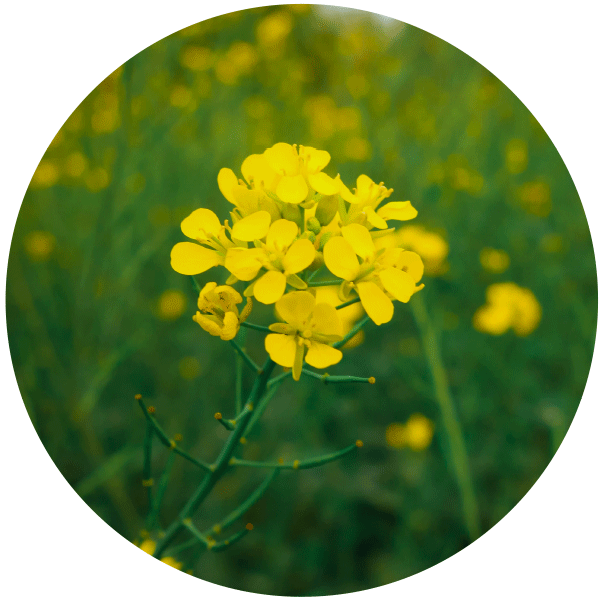 Canola Oil - Gift of Mother Nature
Venturing further into the field of healthcare for healthy substitutes to the unhealthy food options, one of his international visits helped him make the connection between a healthy diet, Omega-3, and Canola oil where he sensed a business opportunity gaining popularity in countries like the US, Canada, Australia and Japan. With the growing trend among millennials and people to adopt healthier options, he took upon the mission of familiarizing the Indian masses with the benefits of Canola oil as a mother nature's gift to mankind.


Revolution in the Healthy Oil Industry (2010)
September 2010, establishing its first State of Art rotary EOP plant, inaugurated by Mr. Gerry.Ritz (Agriculture minister of Canada) with a production capacity of over 1000 metric tonnes per month in Kundli, Haryana, launched the brand JIVO Wellness, which once started with Canola oil has now several wellness-oriented products such as Wheatgrass Juices and supplements, Variants of Olive oil and Mustard oil, and superfoods like Muesli, Choco Flakes, A2 Ghee, Organic Rice, and Soya Chunks.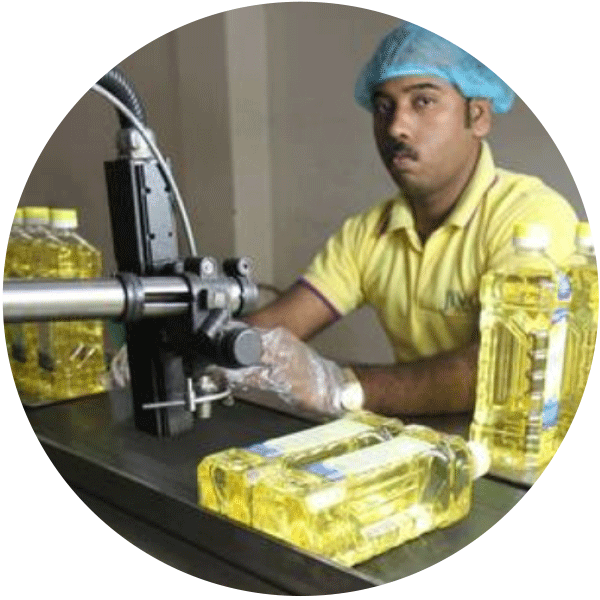 From Home-Plantation (India) to Sourcing Canola from the Hub (Canada)
Babaji's ardent disciples – 'The Passionate Idiots' to fulfill their mentor's vision of launching Canola oil for the masses started with the sowing, plowing and manufacture of the oil in the vastly spread green fields across Punjab, Haryana and Rajasthan; later be processed into oil. The initial two years of rigorous hard work and multiple challenges proved out to be an expensive and challenging affair, given the unsuitable Indian climatic conditions. With the help of the Canola Council of Canada, the oil was imported from the hub itself – Canada, and further refined and packaged in the manufacturing units in Kundli, Haryana.


DETERMINATION OF 'PASSIONATE IDIOTS'
"We had zero background in FMCG but because of our passion and
commitment for our mentor, we made everything possible." – Team Jivo
With zero background in the FMCG industry, the team was clueless about its future and how to advertise it to the masses. They started off by analyzing prices of other oils in the market, bringing more teams on board, and spreading awareness about canola – a complete to the layman.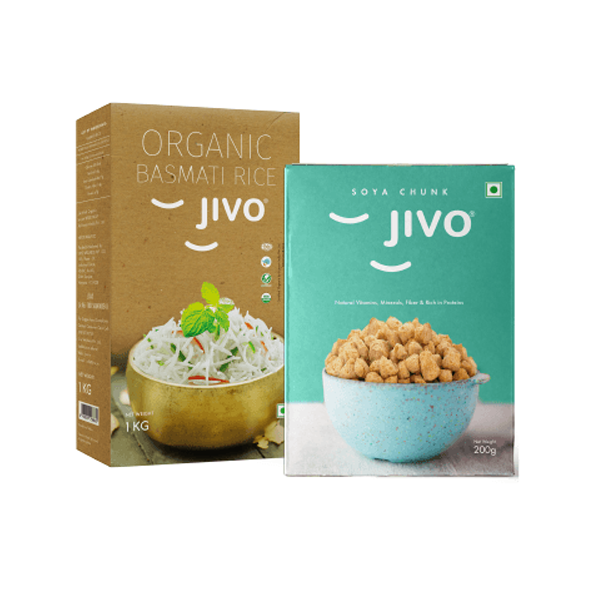 HEALTHY FOOD COMMODITIES (2016)
The year 2016 marked the entry of Jivo into the segment of Healthy Foods with

Jivo Basmati Rice: Traditional Aromatic Basmati Rice, optimally aged for the perfect flavor, grown on the farms of North India.
Jivo Soya Chunks:
(July 2016) A perfect match of natural and nutritive value, with finely textured vegetable proteins.
A Milestone Entry into Beverages (November 2016)
Jivo collaborated with the Eternal University, Baru Sahib for the development of Wheatgrass and its products with a patented technology without tampering with the essential nutrients of Wheatgrass.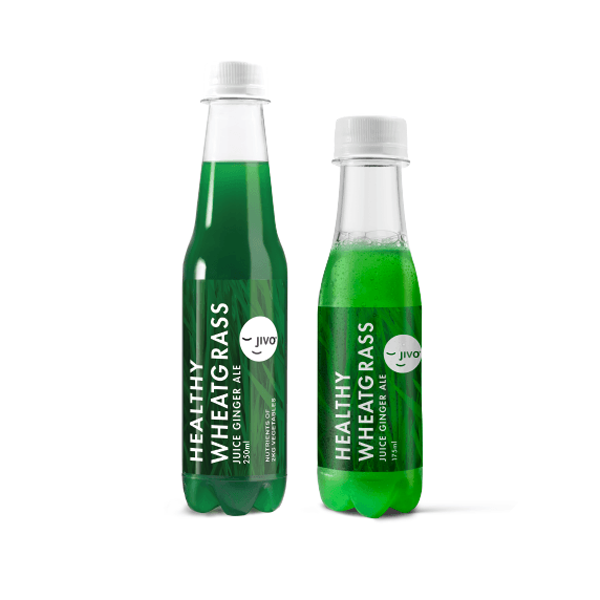 The Best Friend Thirst Ever Had (2018)
A New Vision To make available to the masses, A one of its kind Wheatgrass Drink; which would serve as the best healthy alternative to cola and other sugary soft drinks. After years of research and development, Jivo's Healthy Wheatgrass Juice was launched in the Year 2018 at the Rakab Ganj Samagam, New Delhi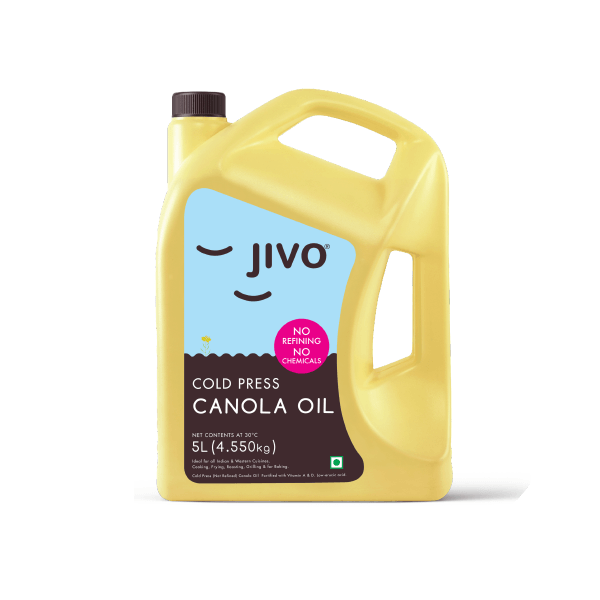 Cold Press - Healthier Than The Healthy (December 2018)
Another benchmark wherein Jivo marked its entry into the Cold Press Genre of Healthy Oils, launching Jivo's Cold Press Canola Oil successfully.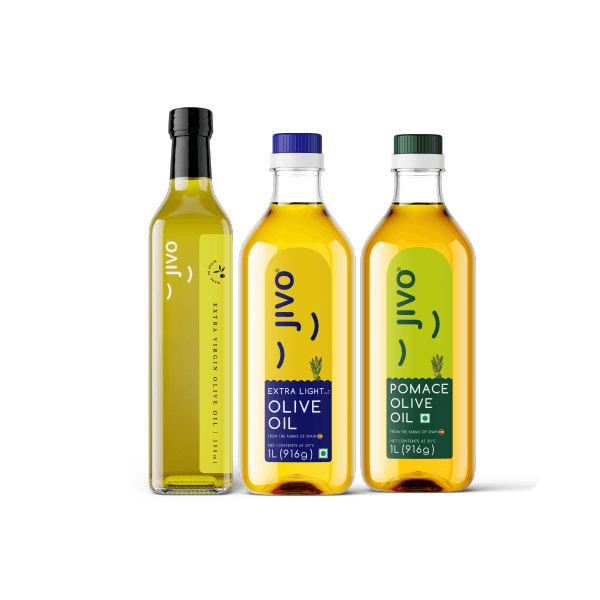 The advent of 2019 Marked Jivo's breakthrough into the Olive Oil segment, launching 3 variants of Olive Oil – Extra Virgin, Extra Light, and Pomace Olive Oil, directly imported from Spain.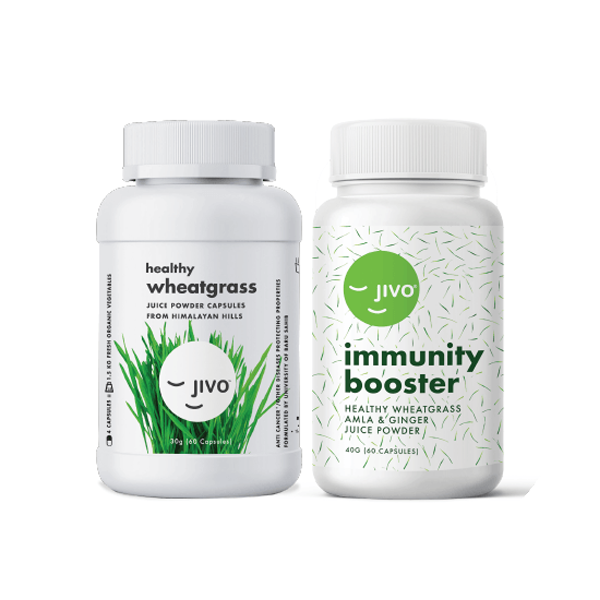 The SuperFoods
of The
Millenium
(2020)
2020, marked the advent of Corona into India, which intensified the need for a good immunity booster for the human body. Jivo with an aim to serve the masses with Immunity Boosting Superfoods in the Nutraceuticals segment launched 2 products: Jivo's Wheatgrass Powder Capsules and Immunity Booster Capsules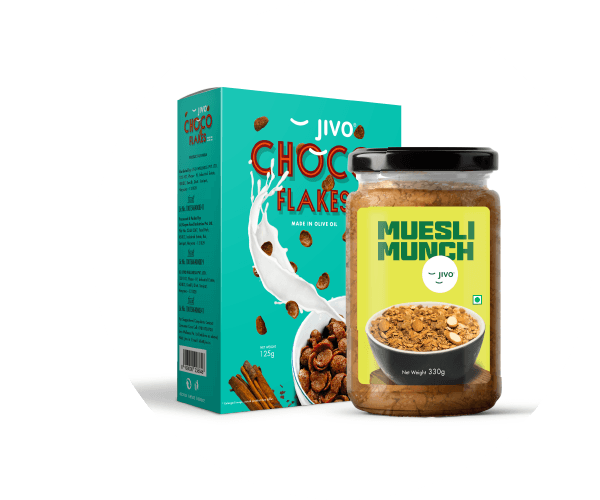 Breakfast Cereals that are actually Healthy - July 2020
Jivo Muesli – An all-time delightful snack embraced with Extra Virgin Coconut Oil that helps in maintaining a Healthy Heart, a Fit Body and Cholesterol Level.

Jivo Choco Flakes Enriched with the goodness of Olive Oil, a well-nourished breakfast, rich in the protein & fiber of 1 wheat roti.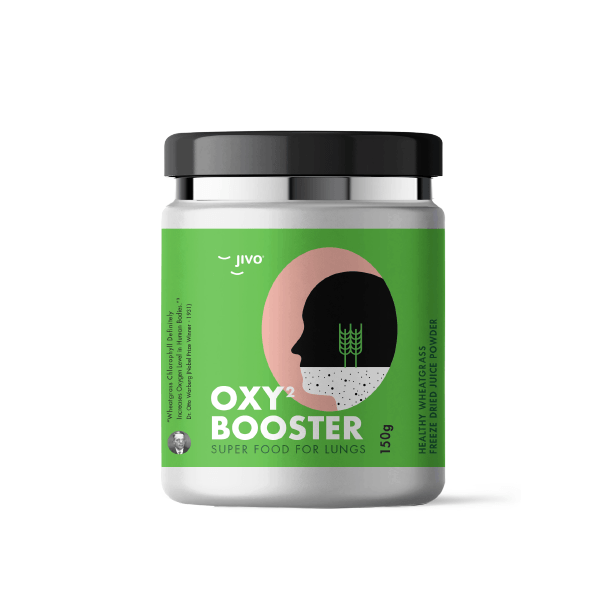 Super Food for Lungs - 2021
The second wave of Corona, where the system of the entire nation had broken down, Jivo entered into a new era of health by launching Jivo Oxy Booster Powder – Only to help the masses with a supplement of Immunity, Oxygen, and Oxyhaemioglobin.
Today, Jivo with its diverse range of healthy products is available in 15 states in kiranas, retail stores, modern stores and multiple ecommerce platforms like Amazon, Flipkart, Groffers, Big Basket etc, PAN India, successfully pledging not, 5%, 10% but 100% of its profits for the upliftment of the needy and education of the rural poor.