Jivo strives to provide stimulating opportunities for development and growth by bridging business with societal well being
A group of Sikhs travelled to the Southern part of Tamil Nadu almost 10 years ago and flourished a drought land into a cultivated farm with sheer hard work and faith passing by all the hurdles. We are currently present in Chennai in the Tamil Nadu state of South India.
Our team is always in the frontline when it comes to volunteer for the uplifting society. Be it a cleanliness drive or a tree plantation drive, we consider humanity as our religion. Serving those in need bears you the most fruitful result that is happiness. Bringing smile on someone's face is the best blessing you can bag.
"Only value based education can empower and enshrine rural children. Adoption of renewable sources of energy not only helps in enhancing the sustainability of academies but also contributes a lot to mother planet."
Iqbal Singh (Baba Ji)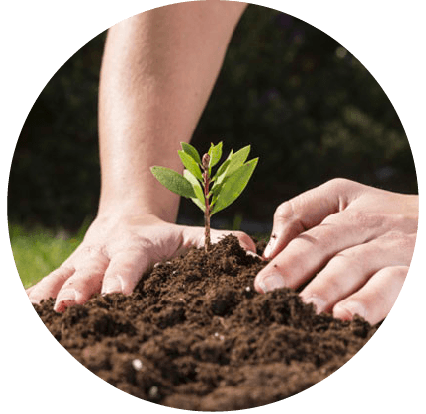 Large lands that were seen as uncultivated land have been brought to use and been cultivated with variety of crops by our farmers in India. From North to South and West to East, there is more than sufficient crop being fertilized to produce food products for masses. A lot of people become part of our plantation drives contributing to ecological growth and balancing the environmental strata
No use of chemical or fertilizers in our farms producing oil and wheatgrass makes our products free of adulteration. We use bio-products as fertilizers to keep our crop safe and yield premium quality yet healthy food products.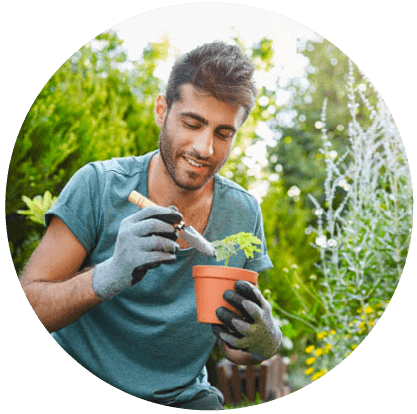 Our agricultural lands are using solar energy modes to practise irrigation, harvesting, ploughing and electricity generation. Even, the offices and manufacturing units set across the country are instilled with solar panels to produce 22 lakhs units of electricity. It is important to work sustaining the environmental balance, so that our future generation can enjoy a safer and a healthier life like we do.
Preserving natural and non-renewable sources is a worldwide major concern, thus it needs to be looked after and be acted upon.
JIVO being a societal run business, started with the aim to support the cause of charity with all its profits being pledged towards building more and more schools and giving free-of-cost education to rural poor.
Within a year of establishing our company, we sponsored stationery to 150 schools, and within two years we provided funding for furniture to schools. Apart from this, we have also supported the construction of new schools in areas where it was required. Our business is currently supporting and encouraging The Kalgidhar Trust, Baru Sahib, Himachal Pradesh, consistently, to expand its umbrella of educational institutions, providing FREE EDUCATION to more than 80,000 students in 129 CBSE affiliated schools, 2 Universities and 1 Online University in deep rural belt of Northern India, where there are no proper roads and basic facility. Apart from these, 3 Teacher Training Colleges have been built as well.
"Profits from our products are dedicated to empower rural poor through value-based education, healthcare, and social welfare."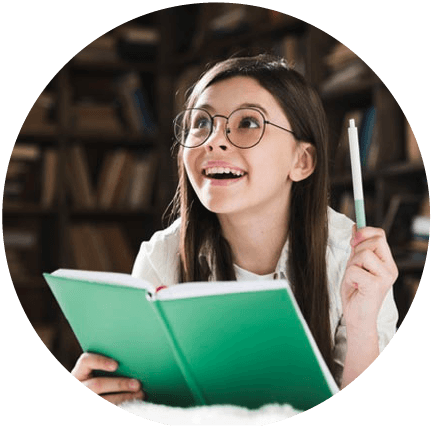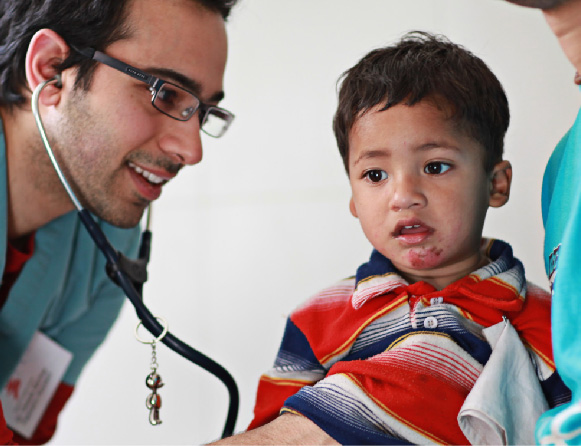 Medical Camps
1 Hospital (280 beds) and 3 Drug De-addiction Centre have been developed by Jivo Wellness diminishing the sufferings of lakhs of families who belong to rural poor regions. We organise free medical/ surgery camps for the poor in the hilly areas of Simaur, Himachal Pradesh.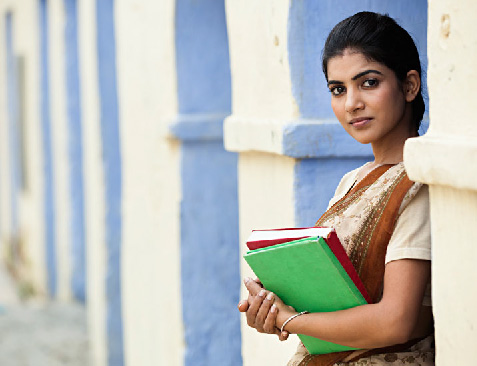 Women Empowerment
We are currently carrying out women empowerment projects across the country bringing change in the Indian society with already empowered 3500+ women by proving them education, shelter, employment, food and clothes.
Rural Schools
80,000 students in 129 CBSE affiliated schools, 2 Universities and 1 Online University in deep rural belt of Northern India